Managment
We are a talent buying and promotions agency that excels in providing experiences for local music communities throughout the Midwest. Created and staffed by individuals whose roots in the industry run deep, we work with artists to provide a perfect atmosphere.
---
Sarah Hau serves as an intermediary for artists through management, booking, and consulting services, elevating an artist's career to the next level. With a fully hands-on approach, she nurtures the artists' own creative direction and provides avenues for their art to flourish at its fullest potential. Founded upon strong communication and transparent work ethic, she leverages her knowledge of music business and is committed to improving the artist experience in the industry.
---
Brand | Jarrett Management is an independent artist management company focused on holistic artist development through music industry education. We believe in partnering with our artists under a consultative faculty, which both empowers and prepares them for career longevity. In addition to traditional artist management we provide booking services, marketing activity, and in-house promotion.
---
Creative Services
Blue Sky 365 Agency team works incredibly hard to produce creative content and personalized marketing strategies; data driven for conversion and optimization. They are financial models or drivers that deliver results.
---
Brands
Founded in March of 2011 in Richmond, Va, Neon Black Clothing is striving to bring you the latest trends and styles as we break new ground in Huntington beach, Ca. As a company, we are constantly pushing and challenging ourselves to produce the most creative and innovative products we can provide to the customer. From our in-house graphic and hand-drawn designs, to our brand new cut and sew collection, there is something in our inventory for all tastes in fashion. We take Wearing Your Personality and Wearing Your Individuality to heart from our line of customizable hoodies and crew necks to the creative line of headwear offering limited run items, we are sure to have what your wardrobe is missing.
Neon Black Clothing strongly believes in surrounding ourselves with talented individuals with a drive to succeed not only in business but in personal character as well. We have many sponsorships and partnerships with artists within the United States and around the World.
---
Production Teams
Nght SHFT

NGHT SHFT is a nocturnal American electronic/hip-hop creation outfit founded in Valencia, Spain in 2016. Combining late night aesthetic with bass heavy rhythms, the 5 person collective comes armed with an endless arsenal of beats, designed to make you feel it all over. As the sun sets, the NGHT SHFT rises.
Artist Affiliates
Metal Apes
---
---
---
D.S.B.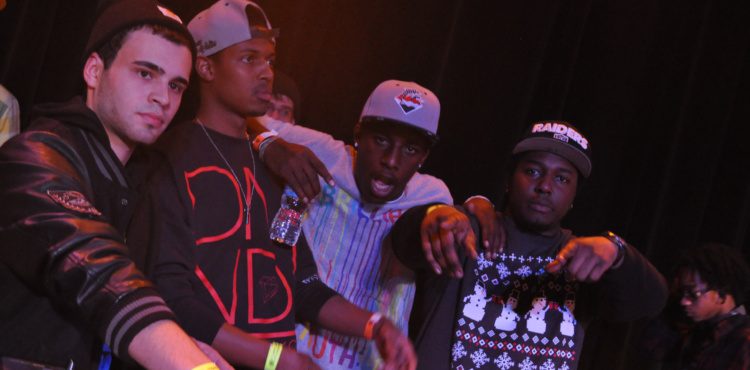 ---
DJ Crews